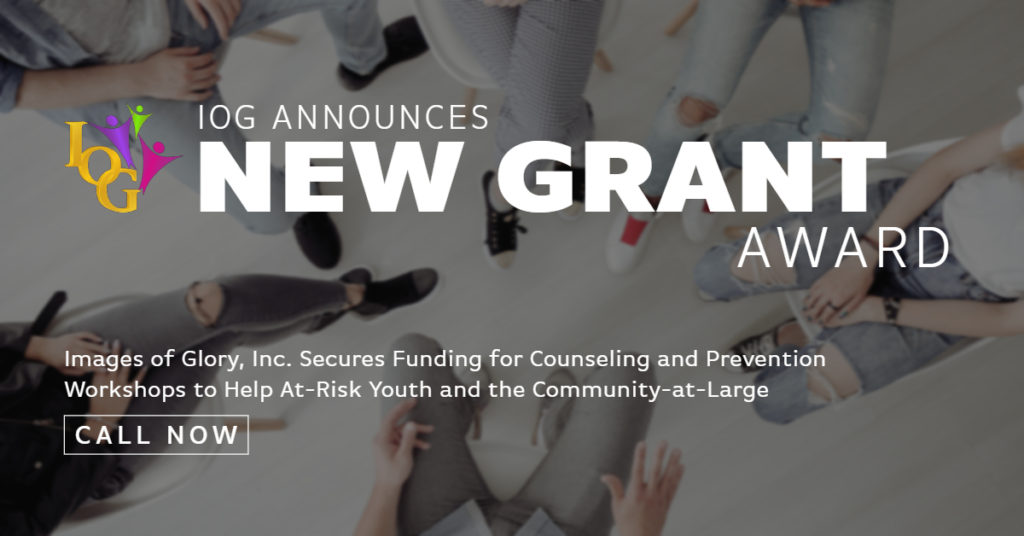 FOR IMMEDIATE RELEASE
Educating and Assisting Youth Is Everyone's Job
Images of Glory, Inc. Offers Counseling and Prevention Workshops to Help At-Risk Youth and the Community-at-Large
Images of Glory, Inc.
7480 Aloma Ave.
Winter Park, FL 32792
Email: [email protected]
Phone: (407) 988-3048
Fax: (321) 244-0253
Orlando, FL, Wednesday, April 10, 2019 – Images of Glory has received two grants totaling $99,536.90, for the next two years from the Orange County Citizens Commission for Children. The purpose of the grants is to provide counseling, case management, and supportive services to at-risk youth and their families. The award is part of the new initiative of Orange County Mayor Jerry Demmings to put children first.
Unfortunately, most victimized members of our human family are our children.
Images of Glory believes that it is everyone's responsibility to participate in educating, healing and protecting victims of sexual trauma and abuse. There are things that you can do to help victims mend and identify children who are in danger.
With this grant, IOG intends to serve at least 100 youth and their families during the two years within the Orange County area. There are no eligibility requirements other than they have a need and are uninsured or underinsured. IOG will offer specific services such as individual and family counseling, parenting training/workshops, youth violence prevention workshops, and social support services including referrals to other agencies.
These are tough times. Help make them easier for everyone at risk: report suspected trauma and abuse and support those organizations in your community that put children first. Educating and assisting youth is everyone's job.
ABOUT IMAGES OF GLORY
Images of Glory, Inc. ("IOG") is a 501 (c) (3) non-profit organization whose primary purpose is to RESTORE, REDEEM, and REUNIFY boys, girls, and families who have been affected by sexual trauma and abuse. IOG provides housing, education, and social programming designed to heal the impact of sexual victimization and build self-esteem, confidence, and self-sufficiency through education. We are committed to fostering healthy change and realizing the image of God's glory in them through our work that empowers victims, families, and communities to reach their full potential.
The CEO, Katherine Norfleet or the Assistant Executive Director, Shaleana Eubanks-Worlds, is available for interviews about Images of Glory's programs and how to recognize the warning signs of sexual abuse and trauma.
Contact: Shaleana Eubanks-Worlds, MS
407-988-3048 (Phone)
321-244-0253 (Fax)